At HotPads, you can search apartments, rental houses, and real estate. Additionally, you can save your searches and favorites, and also share listings with family and friends!
You can start searching through the homepage's location box. You may also sign in through the "Sign in / register" link in the top-right portion of your screen. Using the hamburger menu, you can set up alerts and view your activity on your Dashboard.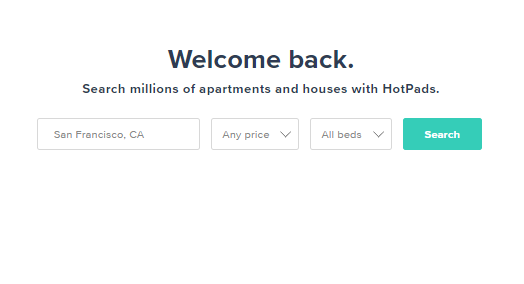 Once you've started your search, the map will populate with listings that encompass your criteria. To choose additional specifications, modify the parameters at the top of the map. Here, you'll choose your price range, number of beds and baths, options for pets, property types and more!

Lastly, under the "More filters" tab, you can enter change your property type, square footage, rental types and more! You can also enter search keywords such as "furnished," "pool" or "garage."