HotPads gives you have the ability to save your searches with ease and come back to it time and time again! It also allows you the option of receiving email updates for homes matching your search. You control if, and how often, you receive these alerts.
To save your search, simply enter the location you are interested in or zoom in on the map. From there, you can set your pricing and bedroom criteria, and enter any keywords you are looking for. 
Once you have finished tweaking your search criteria, click the yellow "get search alerts" button above the map.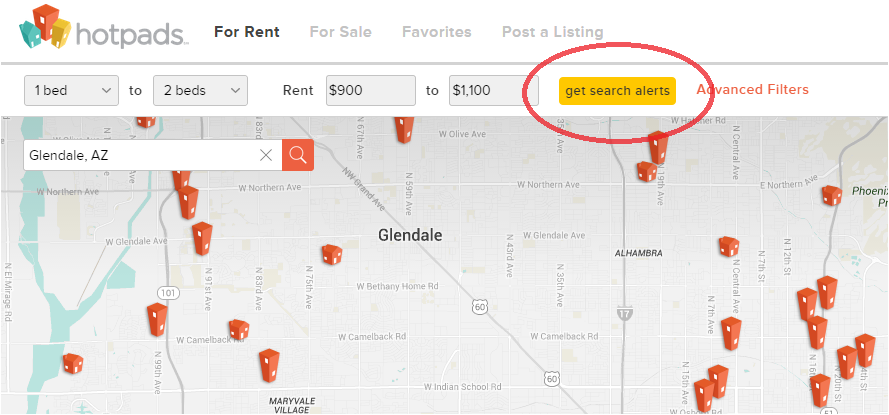 Then, you can name the search, so you can distinguish it from your other searches, and set how often you would like to receive email updates with listings that meet your search criteria! (hourly, daily, weekly, or never)
To view or edit your saved searches from the homepage, follow the link with your saved search's name directly under the search bar.  You can also update your saved searches by opening the "Advanced Filters" options and selecting the "Saved Search" tab.