HotPads gives you have the ability to save your searches with ease! You can also opt to receive email updates for rentals matching your search. You control if, and how often, you receive these alerts.
To create a search, first enter your location, price and bedroom requirements on the homepage.

Once you're at the Map page, you can enter pet information, and more detailed criteria in the "More filters" tab. Once this is complete, click on the "Get alerts" tab in red.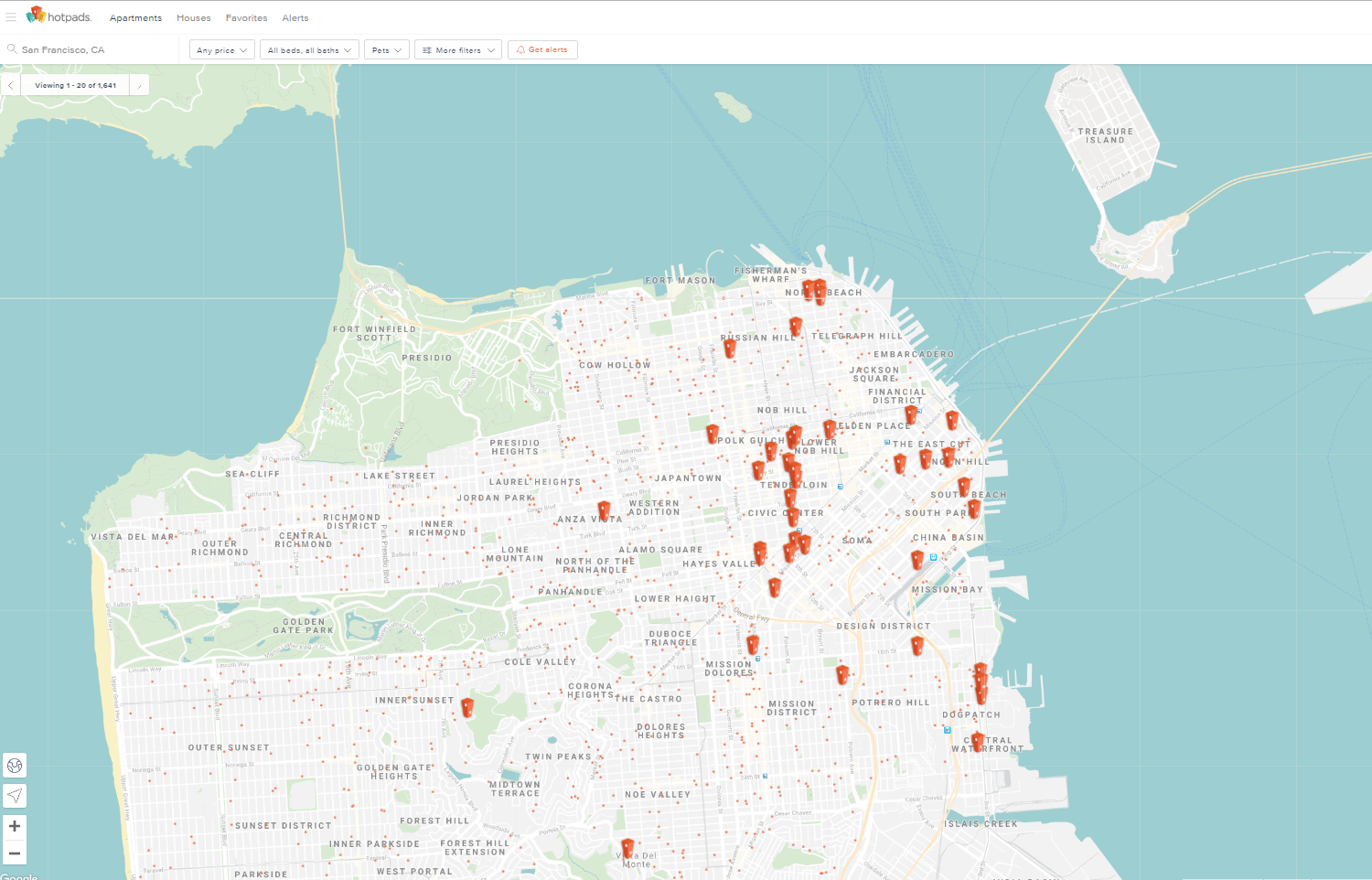 From here, you'll see a "Create a search alert" box where you can view your filter summary and choose if you want to receive your notifications instantly or daily.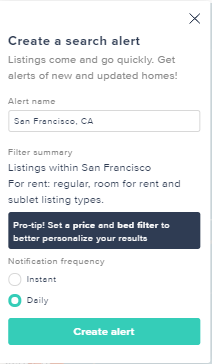 Choose to create the alert then you're all done!
Now that your search is saved, you can edit it through the Search alerts option in the hamburger menu.
While at the Search alerts page, you're able to view all alerts where you have the options to delete, edit, and view.