Although HotPads has several mechanisms in place to identify and block low quality or inaccurate listings, often the best information comes directly from our community.
The fastest and easiest way to notify us about an old, inaccurate, or potentially fraudulent listing is to click the "Report" option located in the listing's menu at the top-right of the photos.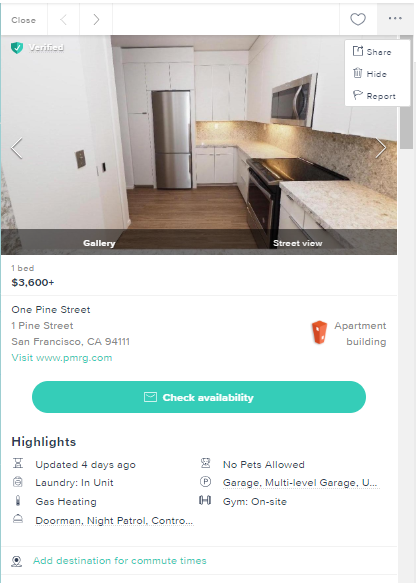 The subsequent pop-up window allows you to explain your report in detail. Simply select the option that best describes the problem. HotPads staff will review the report and remove all listings that violate our Terms.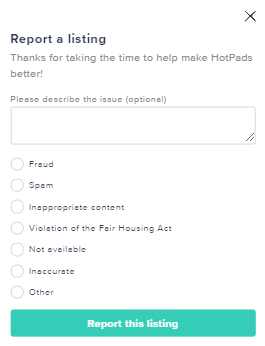 If the listing has not been removed within 24 hours and you are still concerned, please reach out to us directly with the full address of the property by clicking the "Submit a request" link at the top of this page.