Once you have entered your email on the sign in/registration page, completing registration is quick and painless! An email will be sent to the email address you used to sign up. Follow the link in your email that says "Continue signing in to your account" to verify your account.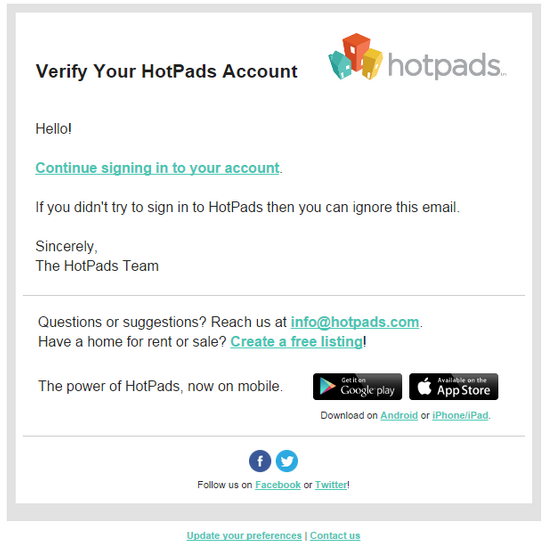 Clicking on the link should bring you back to the HotPads homepage and sign you in. Now, you should see your email listed in the top right-hand corner. Click on your email and it will bring you to your Account information page. Just fill in your personal information, create a password and click 'save' on the bottom of the page. Now you're all set!
Having trouble? No problem! Reach out to our Support Team using the "Submit a Request" link at the top of the page or at the bottom of this article.